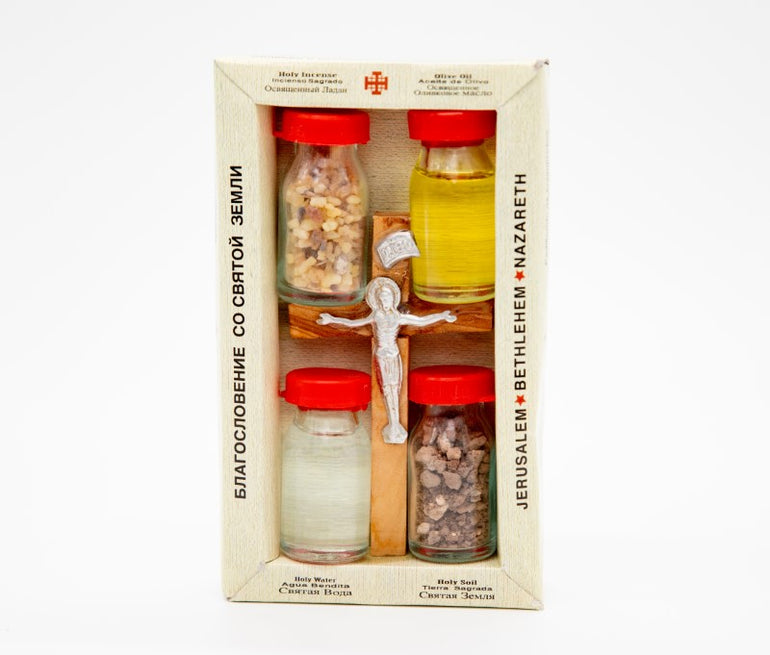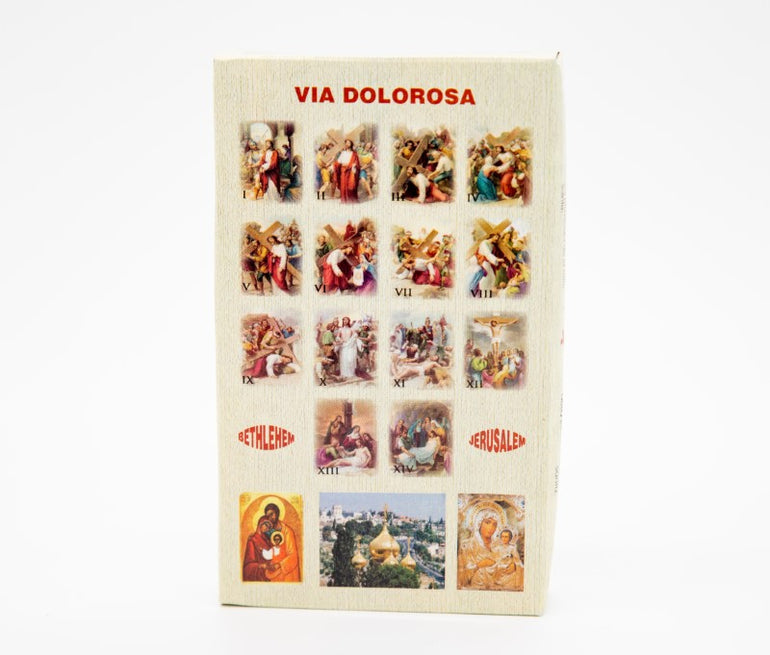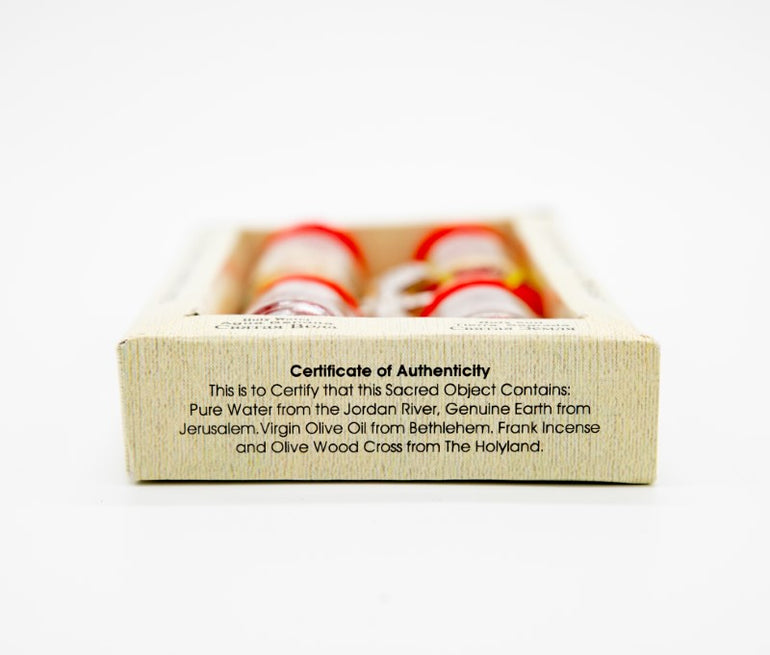 Four holy elements with a wooden cross
Four miniature bottles containing holy water, incense, olive oil, and soil from the Holy Land. Hand-filled in Bethlehem, birthplace of Christ.
Size of box: 14 cm * 9 cm * 2 cm (5.5 inches * 3.5 inches * 0.8 inch);
Gift idea: Easter gift, religious holiday gift.
Warning!
This product was handled and packaged as a decorative product and not on a food-grade standard.
Do not eat, drink, or bodily consume this product in any other way!
---
Free shipping on orders over $100
Four holy elements with a wooden cross