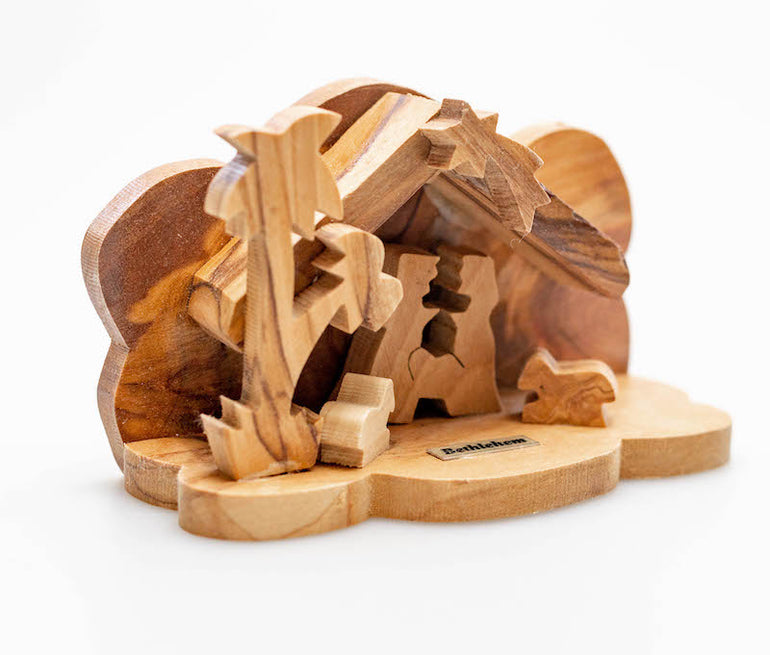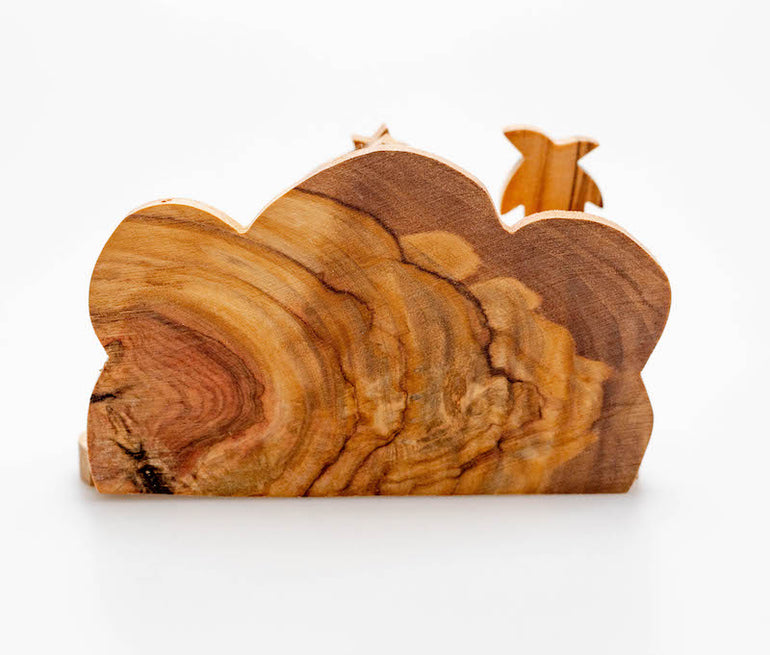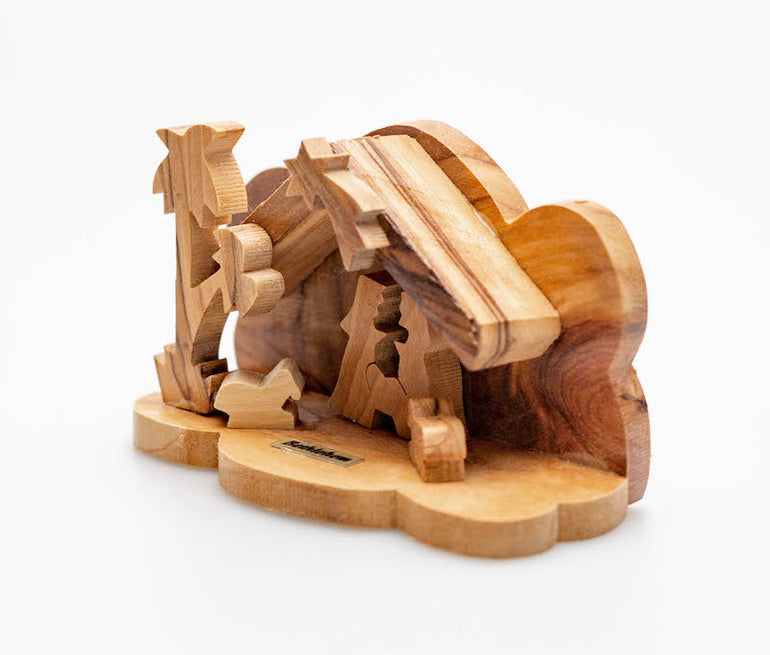 Nativity Set Carved From Olive Wood
Nativity Set Carved From Olive Wood
Size: 8 cm * 11 cm (3.1 inches * 4.3 inches);
Please note that the measurements provided are approximate. The sizes of the product may vary slightly due to its handmade nature.
Gift idea: Christmas gift, religious holiday gift.
Material: Olive wood from ancient tree trimmings.
*Please note that due to the natural characteristics and properties of olive wood, each product is expected to have its own unique grain pattern and color.
We at HolyLand presents believe in the importance of preserving the environment and refraining from harming trees.
You can enjoy this genuine olive wood product with its unique colors and grain lines knowing that no trees were harmed while producing it.
The wood used in the making of your precious and special product was harvested in the process of pruning olive trees in the Bethlehem area, as part of the natural care of the trees.
---
Free shipping on orders over $100
Nativity Set Carved From Olive Wood